Last weekend I flew from London to Hong Kong and my arrival was quickly followed by Typhoon Mangkhut, which had just devastated an area in Northern Philippines and was described as the biggest storm so far this year. This comes right on the heels of Hurricane Florence that flooded large areas in south eastern USA and as I write a storm with hurricane force winds has lashed the UK. All this following a year of droughts in South Africa, Australia, Europe and the Americas. Some people might call it a wakeup call but somehow our leaders seem deaf to this signal.
When I was in the marine salvage business I heard a warning that for each 1-degree increase in sea water temperature the wind speed in a hurricane would increase by 50%. What we failed to understand is that the diameter of the hurricane would also increase substantially, affecting a much larger area. As I travel around the world what I hear so often is the comments on the changing weather but there seems little understanding on how it will affect us far beyond our borders.
We started the seminar here in China soon after the typhoon had passed, and it was apparent that many people had been thrown into ineffective behaviour patterns that were driven by fear and ignorance. The healing has been about reconnecting people to their inner strength and centredness, and that any challenge is also a life lesson that could enable all of us to face whatever we need to face in any aspects of our lives.
In the face of our changing climatic conditions a few electric cars and fields of solar panels seem a poor response, but it is also understandable that there is little political will to make the meaningful changes to safeguard the human race. We believe we are being asked to learn to strengthen ourselves, so we grow the resilience and centredness to meet the coming challenges. For us it is that connection to source that brings the comfort. We strongly believe there is a force greater than ourselves, an intelligence that is Universal. And once we feel the connection it allows us to develop the ability to overcome the challenges all of us have to face over time.
Without that connection it is difficult for us to deal with difficult situations; our fear overwhelms us, and it then drives our attack and blame responses which only serve to divide us. Then we lose the ability to respond to the challenges with effective collaborative action. It is only when we are connected and aligned to that creative force that we can start to weather the storms ahead and respond effectively.
To anchor that connection we must apply ourselves, for having it as an idea is not enough. It has to be a lived experience, a knowing deep within that allows for an intelligence that provides lasting solutions. There are many paths to our centres, to our source, and we believe that time is upon us to act, for the sake of our children and grandchildren.
With love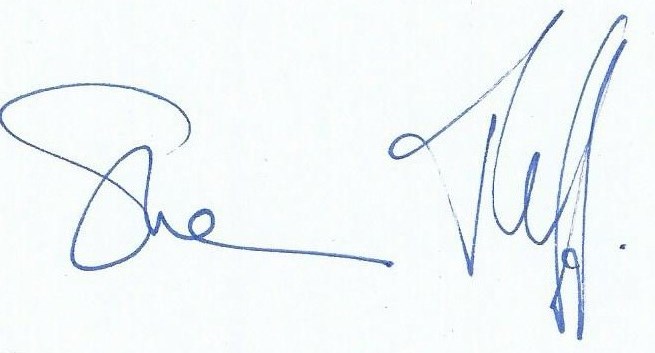 We are delighted that our fortnightly blogs are proving popular in Europe. So much so, they are now being translated into German, Spanish and French and are available to view and read on our German website. Please
click here
 and choose the blog tab.
Please let all your international friends know. We would so love to hear their feedback.